Genetic Research Services provides a mouse and rat genotyping service for the UQ research community and beyond. We genotype all types of genetic modifications including knockouts, knockins, conditional/floxed, transgenes, SNPs, and CRISPR. The service includes genotyping assay design, DNA extraction, and fluorescent PCR coupled with capillary electrophoresis for highly accurate and sensitive detection of assay products. The genotyping results are analysed by a team of highly experienced research staff. Results are then entered directly in to UQBR's animal management database (Mosaic) and provided to you in a results table.
Why send your genotyping to Genetic Research Services?
There are many reasons why outsourcing your Genotyping and Sequencing is beneficial, below are a few reasons why our clients continue to choose to use us for their research needs, these include
   Research Integrity
Rapid and accurate genotyping helps reduce the number of mice that need to be produced, reducing agistment costs and the time required to breed mice with your desired genotype. Our optimised workflows refine the genotyping process and leads to less need for repeated tissue sampling and distress on your animals.
   Automated processes
From liquid-handling robots to capillary electrophoresis instruments, our processes are largely automated and carried out in accordance with a Quality Management System and ISO standards. Rest assured that your samples are processed to a high degree of accuracy and reproducibility.
   Cost-effective use of DNA
Did you know that a single tissue sample can yield up to 80 PCR reactions? This allows us to perform multiple tests from a single sample and is also perfect for conditional testing. Any unused extracted DNA will be stored in a freezer for up to 6 months at no added cost, giving you the option to request additional tests retrospectively (at a cost).
   Accuracy of results
We make sure that your animals are accurately and reliably genotyped by designing new genotyping assays for your lines and including positive and negative controls with each test. Compared to traditional genotyping methods, our capillary electrophoresis instruments are faster and give higher resolution results. Our experienced staff will then check your results and troubleshoot (as required).
   Archival of data
We keep an archive of data (all services) and can reissue these on request.
   Animal welfare
Our quick and accurate processes will help reduce cage costs and unnecessary breeding. Our low resampling rate (<1%) means that only a minimal amount of tissue is required per animal.
   Ongoing technical support
Our clients love the quality of our work, but they have also complimented us on our exceptional customer support; namely, our willingness to provide technical support at any time.
   Reduce laboratory time and costs
By outsourcing your genotyping you can save money on genotyping kits and reagents inhouse as well as valuable staff time which can be spent on other research interests. More accurate and rapid genotyping helps to improve breeding pair selections and identifies favourable genotypes before weaning leading to fewer litters being bred and lowering agistment costs.
For more details about our genotyping service please see our Genotyping FAQs page or contact us if you have any questions or wish to discuss further.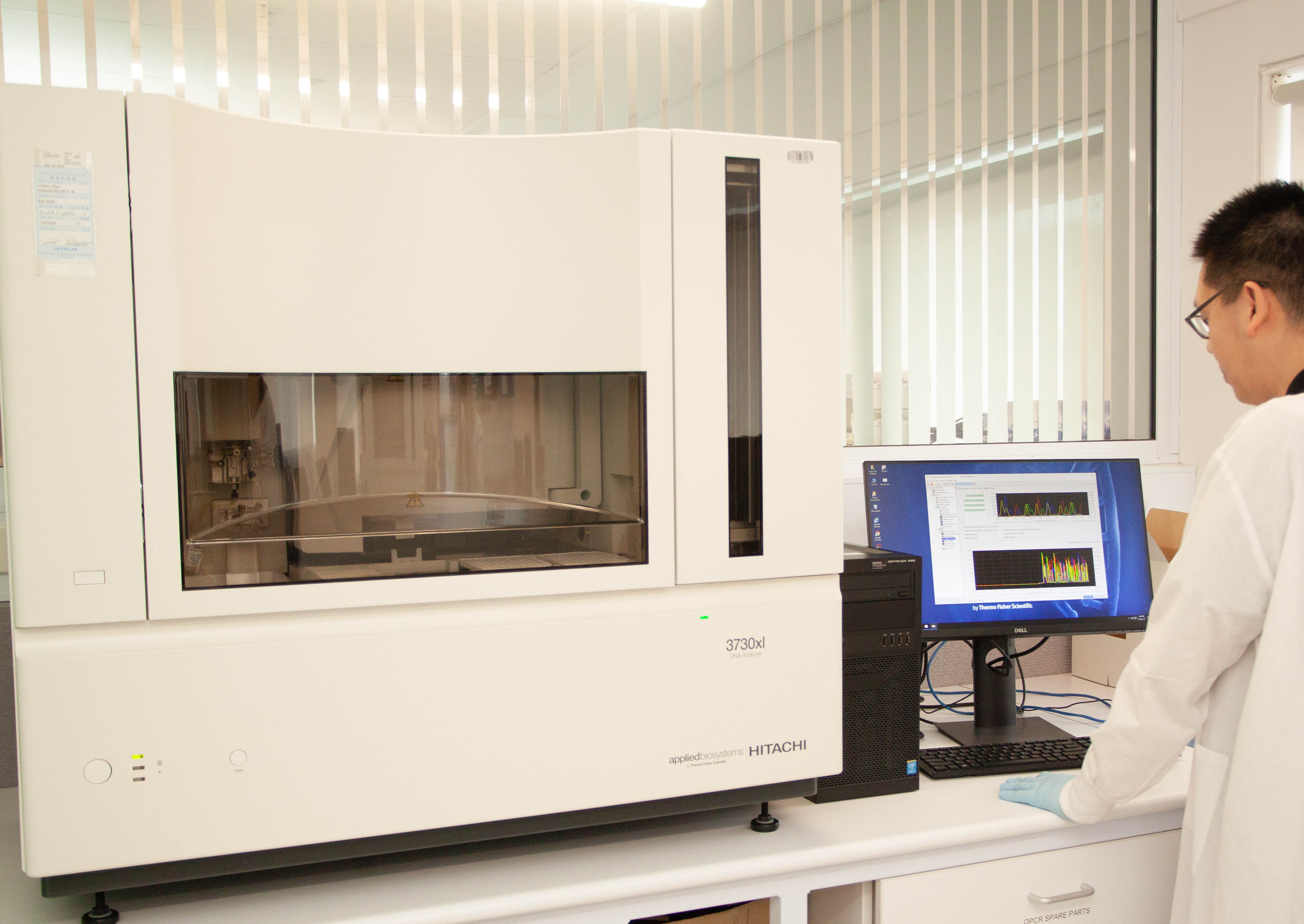 ---