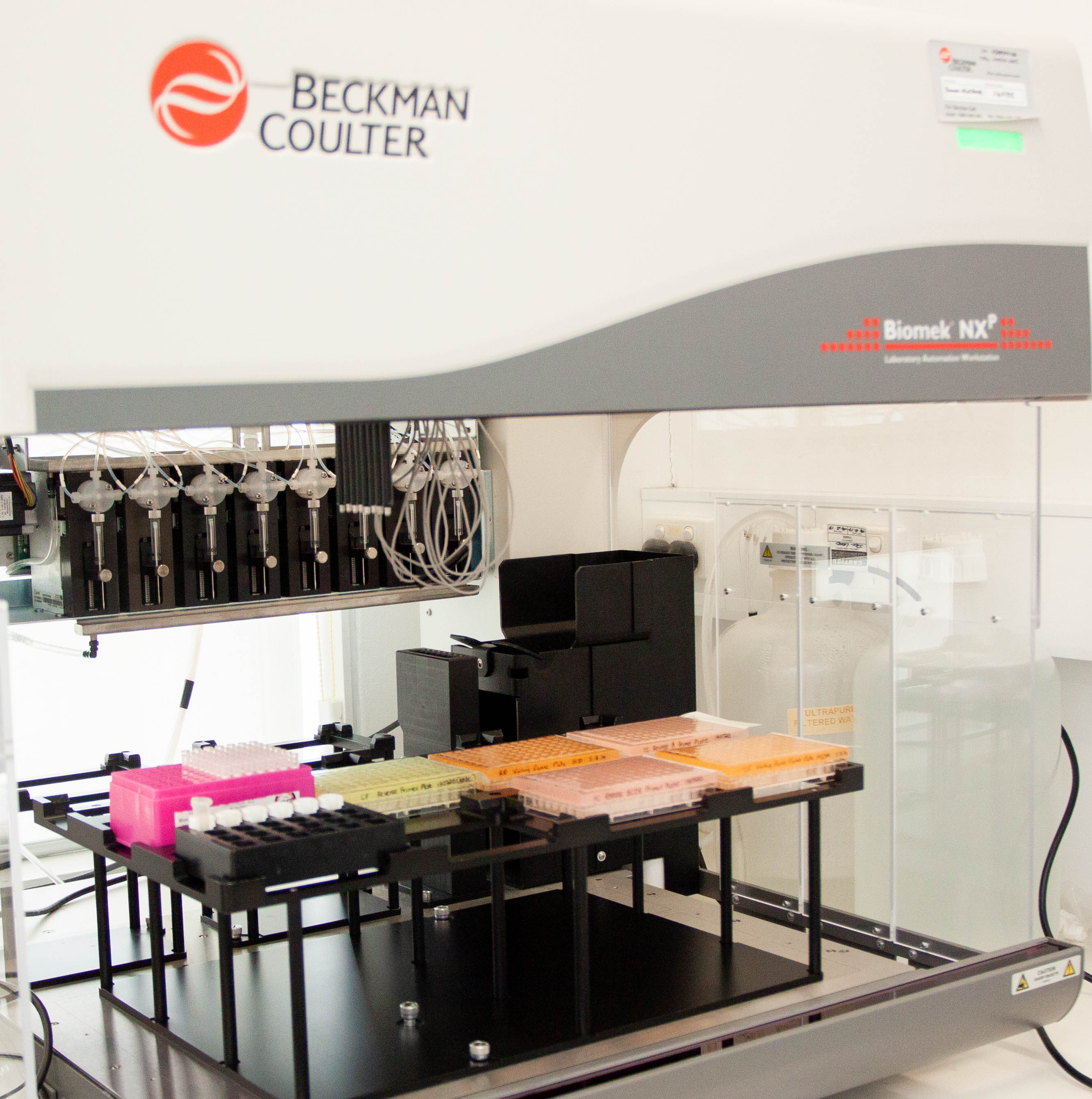 Genetic Research Services have a number of automated robotic instruments for laboratory work (pre and post PCR), PCR machines and 3730 DNA analysers that may assist you with your high throughput laboratory needs. PCR automation and automated processing reduces the risks of injury, errors, and time associated with the manual processing of high numbers of samples within the laboratory.
We can help with automating DNA extraction, PCR, and PCR set up and plate preparation.
As this service is dependent on the extent of services required and the number of samples, the cost is determined accordingly.
Contact us to discuss the details of your project needs and to obtain a quote.